WELCOME TO THE OLD WEBSITE OF MIMBAR HUKUM. VISIT THE NEW WEBSITE BY CLICKING HERE.
With the spirit of further proliferation of knowledge on the legal system in Indonesia to the wider communities, this website provides journal articles for free download. Our academic journal is a source of reference both from law academics and legal practitioner. 
Mimbar Hukum is an academic journal for Legal Studies published by Journal and Publication Unit of the Faculty of Law, Universitas Gadjah Mada. Mimbar Hukum contains several researches and reviews on selected disciplines within several branches of Legal Studies (Sociology of Law, History of Law, Comparative Law, etc.). In addition, Mimbar Hukum also covers multiple studies on law in a broader sense. This journal is periodically published (in June and December), and the approved and ready-to-publish manuscripts will also be regularly published in the website (with early view) and the hardcopy version will be circulated at the end of every period.
Mimbar Hukum is published by Faculty of Law Univesitas Gadjah Mada and Partners.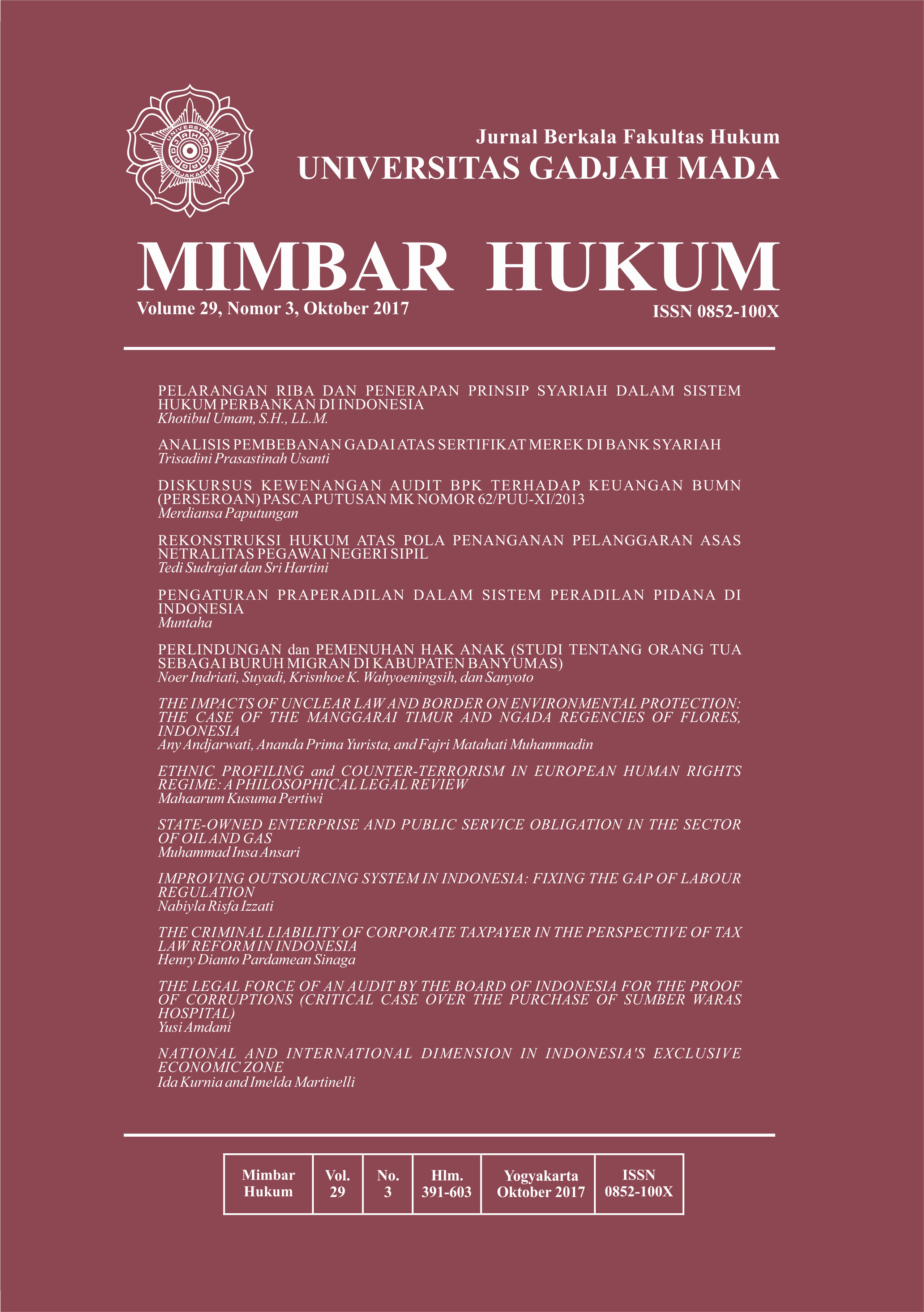 Announcements
NEW WEBSITE

Dear readers, authors, and reviewers. We are glad to announce that we are now moving to our new website.
Posted: 2021-06-16
More...
Archives 2021 onwards
Table of Contents