Keanekaragaman Artropoda pada Perkebunan Kelapa Sawit Rakyat di Kabupaten Dharmasraya, Provinsi Sumatera Barat

https://doi.org/10.22146/jpti.18420
Sri Heriza
(1*)
, Ade Noferta
(2)
, Nanang Aligandi
(3)
(1)&nbspProgram Studi Agroteknologi, Jurusan Budidaya Perkebunan, Fakultas Pertanian, Universitas Andalas Kampus III Unand, Jln. Lintas Sumatera KM 4 Pulau Punjung, Kabupaten Dharmasraya, Sumatera Barat 27611
(2)&nbspProgram Studi Agroteknologi, Jurusan Budidaya Perkebunan, Fakultas Pertanian, Universitas Andalas Kampus III Unand, Jln. Lintas Sumatera KM 4 Pulau Punjung, Kabupaten Dharmasraya, Sumatera Barat 27611
(3)&nbspProgram Studi Agroteknologi, Jurusan Budidaya Perkebunan, Fakultas Pertanian, Universitas Andalas Kampus III Unand, Jln. Lintas Sumatera KM 4 Pulau Punjung, Kabupaten Dharmasraya, Sumatera Barat 27611
(*) Corresponding Author
Keywords
artropoda; keanekaragaman; kelapa sawit rakyat
References
Andoko. 2008. Budidaya Sawit. PT Agro Media Pustaka, Jakarta. 153 hlm.
Oka,I.D. 2004. Pengendalian Hama Terpadu dan Implementasinya di Indonesia. Gadjah Mada University Press, Yogyakarta. 255 hlm.
Ovawanda,E.A.,Witjaksono, & Y.A.Trisyono. 2016. Insect Biodiversity in Organic and Non-Organic Rice Ecosystem in The District of Bantul. Jurnal Perlindungan Tanaman Indonesia 20: 15−21.
Suin, M.N. 1991. Perbandingan Komunitas Hewan Tanah antara Ladang dan Hutan di Bukit Pinang Sumatera Barat. Laporan Penelitian Universitas Andalas, Padang. 9 hlm.
Syarief. 1986. Konservasi Tanah dan Air. Pustaka Buana, Bandung. 67 hlm.
Wallwork, J.A. 1970. Ecology of Soil Animal. McGraw-Hill, London. 283 hlm.

DOI:
https://doi.org/10.22146/jpti.18420
---
Article Metrics

Abstract views : 1035 |

views : 1407
Refbacks
There are currently no refbacks.
Copyright (c) 2017 Jurnal Perlindungan Tanaman Indonesia
This work is licensed under a
Creative Commons Attribution-ShareAlike 4.0 International License
.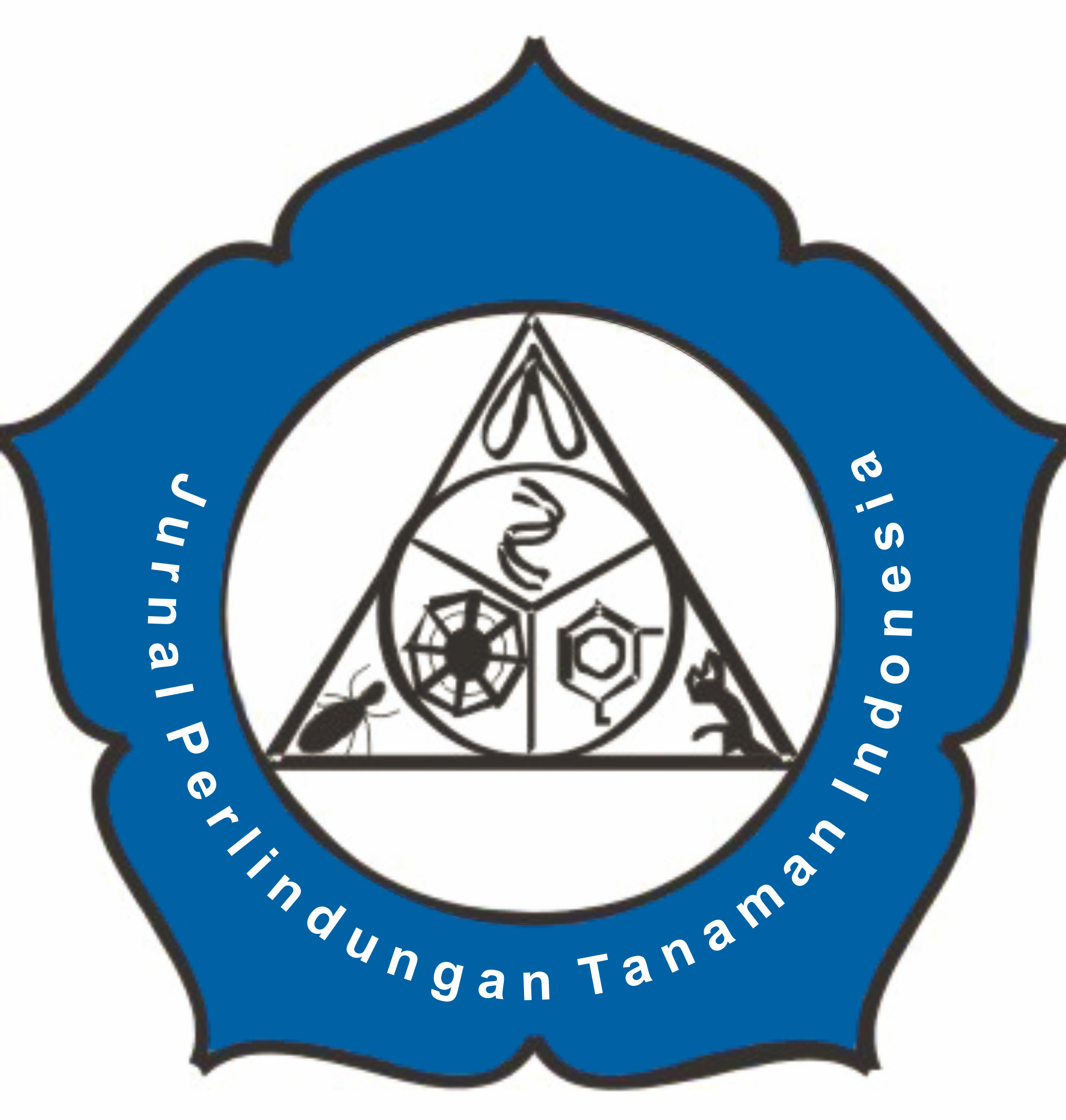 Jurnal Perlindungan Tanaman Indonesia ISSN 1410-1637 (print), ISSN 2548-4788 (online) Accredited Journal, Based on Decree of the Minister of Research, Technology and Higher Education, Republic of Indonesia Number 30/E/KPT/2018, Vol. 21 No. 1 the Year 2017 - Vol. 25 No. 1 the Year 2021. Indexing & Abstracting , view my stats