Journal of Leadership in Organizations (JLO), with registered number ISSN 2656-8829 (Print) and ISSN 2656-8810 (Online), is a peer-reviewed journal published twice a year (March and August) by the Center for Leadership Studies, Department of Management, Faculty of Economics and Business, Universitas Gadjah Mada. 
JLO is intended to be the journal for publishing articles reporting the results of research on leadership and invites papers on the leadership topic in various contexts. JLO is nationally accredited (Sinta 2) by the Directorate-General for Research Strengthening and Development, the Ministry of Research and Technology, the Republic of Indonesia (Decree No. B/1796/E5.2/KI.02.00/2020). Furthermore, this journal has been indexed in: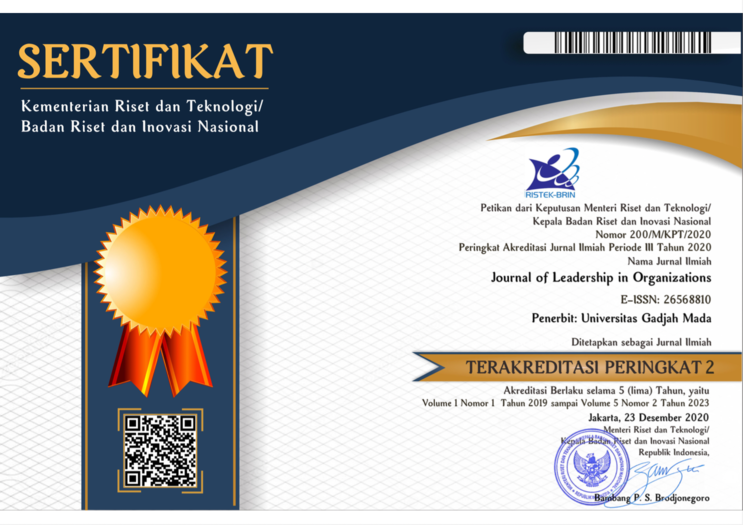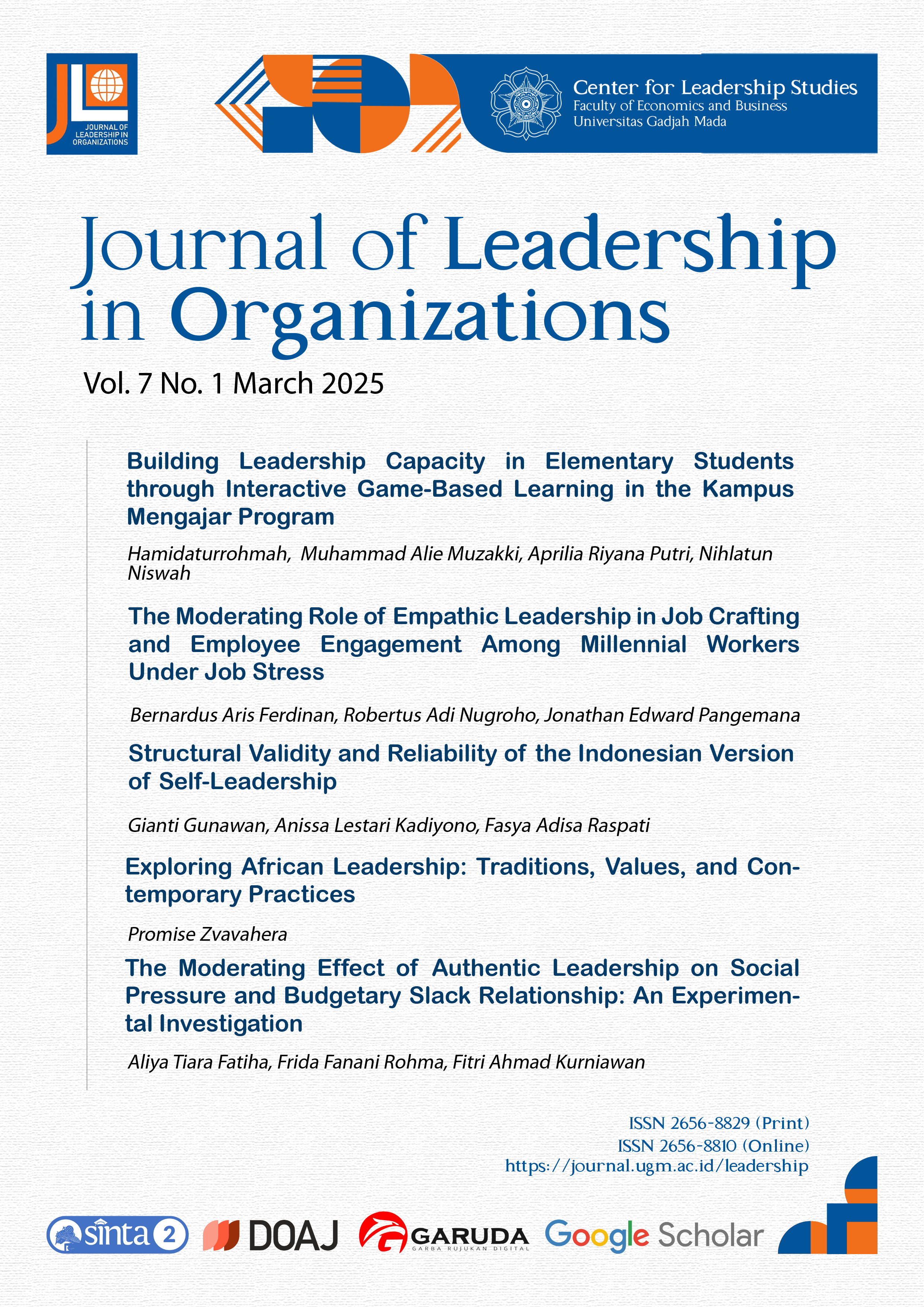 Announcements
No announcements have been published.
Vol 5, No 1 (2023): Journal of Leadership in Organizations
Table of Contents
Articles
Mohammad Jamil Rizwan, Gancar Candra Premananto, Shah Faisal, Nauroz Khan

10.22146/jlo.73365

Abstract views : 960 |

views : 1412
Nokuthula Ntuli, Nokukhanya N Jili, Mzwandile R Xaba

10.22146/jlo.74881

Abstract views : 395 |

views : 392
Nataliia Aliekperova, Adyl Aliekperov

10.22146/jlo.75402

Abstract views : 1592 |

views : 1793
Zuhkhriyan Zakaria, Arief Ardiansyah, Wathanan Srinin, Citra Kurniawan, Robby Hidajat

10.22146/jlo.75522

Abstract views : 625 |

views : 377
Fitri Kurnianingsih, Lamidi Lamidi, Oksep Adhayanto, Mahadiansar Mahadiansar, Rio Yusri Maulana

10.22146/jlo.76411

Abstract views : 1827 |

views : 717