IKAT: The Indonesian Journal of Southeast Asian Studies ISSN 2580-6580 (Print) 2597-9817 (Online) is an academic, open access, and double blind reviewed journal about Southeast Asian societies and cultures. Founded in 2017 at the Center for Southeast Asian Social Studies (CESASS) Universitas Gadjah Mada, Yogyakarta, Indonesia. 
The Journal strives to provide new, rigorous and comprehensive knowledge and understanding of Southeast Asia through inter-disciplinary perspectives. Its scopes includes but is not limited to economic welfare, institutional knowledge production, history, political transformations and the social development of information and communication technology in the region. Contributors may focus on an in-depth individual country analysis or on comparing a multi-country case study. Given the mission statement of CESASS, contributors are encouraged to submit empirical, methodological, theoretical, or conceptual articles about Southeast Asia through the eye of social sciences.
Issues are published biannually (in January and July). Submissions are open year-around and before submitting please ensure that the manuscripts fits within IKAT's focus and scope, and is written in English and follows our author guidelines.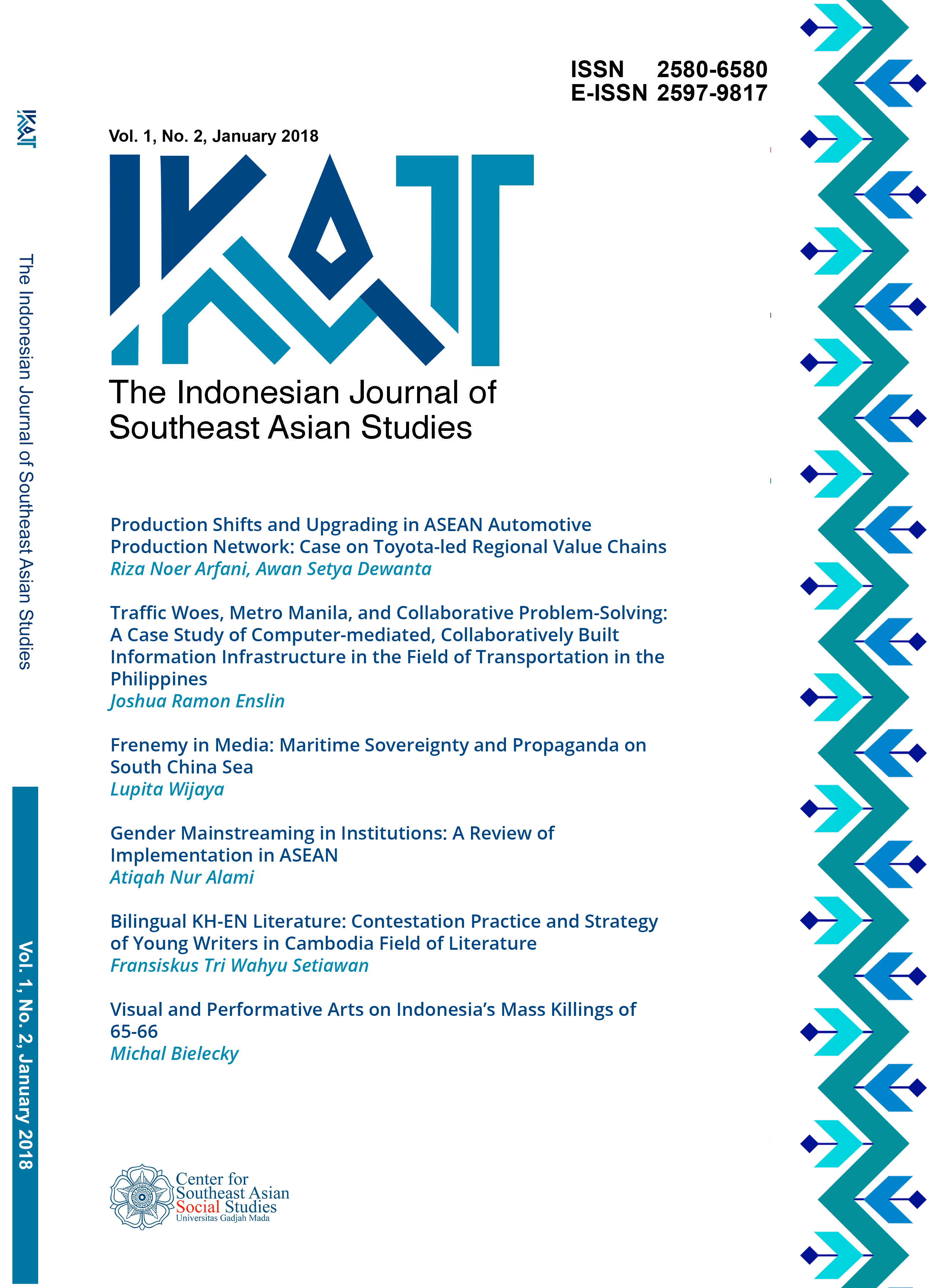 Announcements
No announcements have been published.
Vol 6, No 2 (2023): January
Table of Contents
Articles
Dolly Cajes Torrejas, Ashley Pauline Ricaforte Canta, Jay-Ar Gonzales Salvaloza, Grace Magalzo Bualat

10.22146/ikat.v6i2.84609

Abstract views : 0 |

views : 0

101-117