Majalah Farmaseutik, ISSN 1410-590x (print) and ISSN 2614-0063 (online), is a scientific journal published by Faculty of Pharmacy, Universitas Gadjah Mada, Indonesia. Releasing three issues annually, we dedicate our journal to research and development especially in the field of Pharmaceutics. We accept manuscripts that cover research in pharmaceutical biology, pharmaceutics, pharmaceutical chemistry, pharmacology, community clinics, and pharmaceutical management. Manuscripts accepted in our journal include research papers, original research articles, and research on short communication. We accept manuscripts written in both Indonesian (Bahasa Indonesia) and English.
Our review system is single-blind peer review. Please note that our journal only accept submission through this website, and manuscripts sent to our e-mail will not be proceeded further.
The frequency of publication of Majalah Farmaseutik is published 3 times a year (4 months) in January, May and September.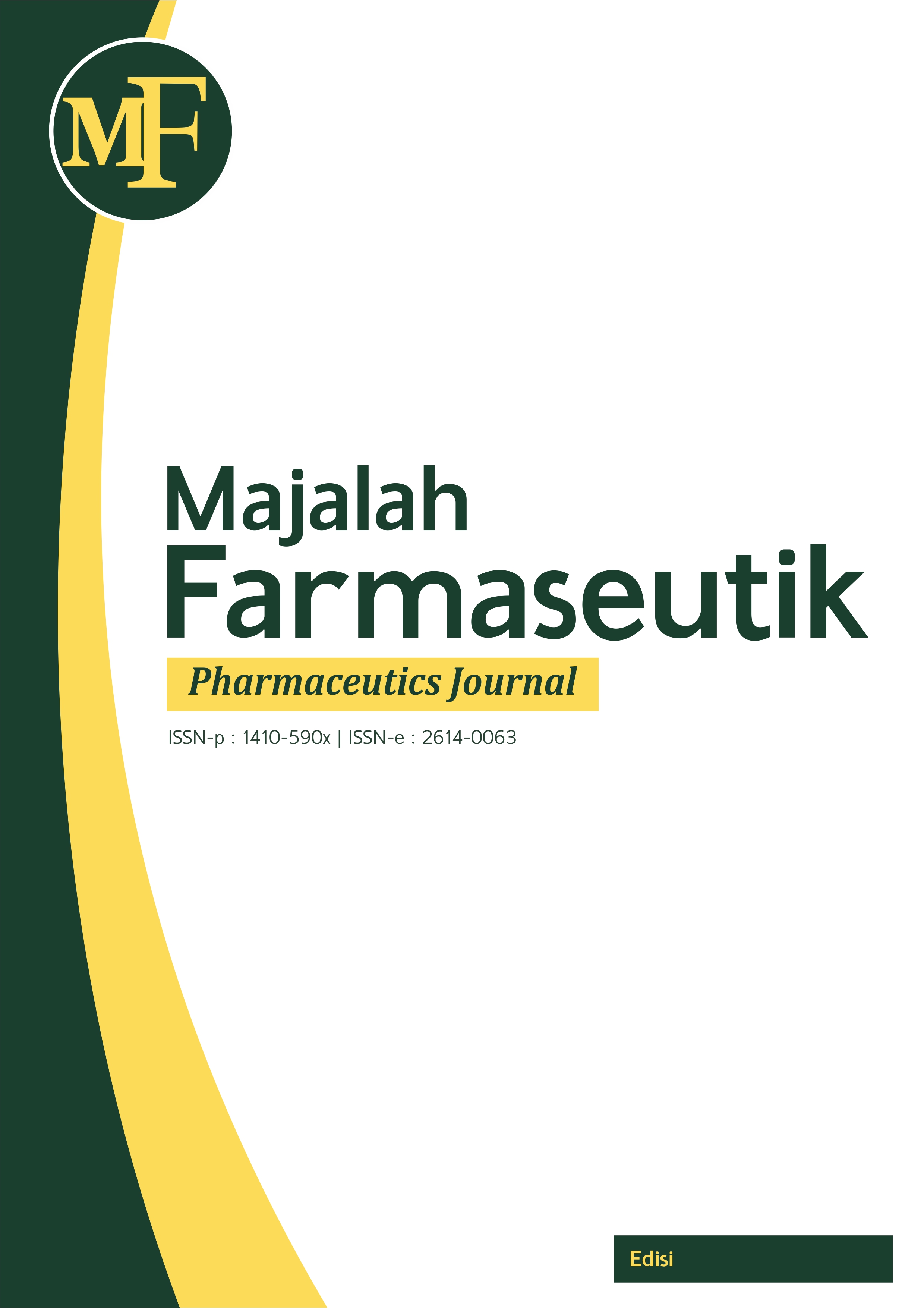 Announcements
Publication Frequency

starting in 2021, Majalah Farmaseutik is published 3 times a year. namely in January, May and September.
Posted: 2021-02-23

Send your Manuscript to Majalah Farmaseutik

Welcome to the new OJS website from Pharmaceutics Journal. After joining the Gadjah Mada University Online Journal system, we want to improve to be a better journal for researchers and readers. We point to the online journal system, so the information you need regarding your shipment is included in this journal.

Our journal delivery system is centered on a single door system. In other words, to send your manuscript to our journal, please click Submission Online in the right sidebar of this page. We no longer accept sending text via email.

Please email us for further information.

Posted: 2019-03-15
Vol 17, No 1 (2021)
Table of Contents
Articles
Yudha Sukowati, Dian Ratih Laksmitawati, Yusi Anggraini, Mita Restina

10.22146/farmaseutik.v17i1.55194

Abstract views : 204 |

views : 131

97-105
Rul Afiyah Syarif, Mae Sri Hartati Wahyuningsih, Mustofa Mustofa, Ngatidjan Ngatidjan

10.22146/farmaseutik.v17i1.57817

Abstract views : 236 |

views : 120

116-121