A B C D E F G H I J K L M N O P Q R S T U V W X Y Z All
A
Achmad, Ayu Ashari
, Laboratory of Agricultural Microbiology, Department of Agricultural Microbiology, Faculty of Agriculture, Universitas Gadjah Mada, Yogyakarta 55281, Indonesia
Addy, Hardian Susilo
, Faculty of Agriculture,University of Jember, Jl. Kalimantan No. 37, Jember 68121 (Indonesia)
Addy, Hardian Susilo
, Study Program of Plant Protection, Faculty of Agriculture, University of Jember, Jl. Kalimantan Tegalboto No.37, East Java 68121, Indonesia; Center for Development of Advanced Science and Technology (CDAST) University of Jember, Jl. Kalimantan Tegalboto (Indonesia)
Adelina, Rosa
Afendi, Farit Mochamad
, Department of Statistics, Bogor Agricultural University, Jalan Meranti Wing 22 Level 4, Kampus IPB Darmaga, Bogor 16680, Indonesia (Indonesia)
Afida, Anna Matiana
, Dr. H.M. Anshari Saleh Hospital, Jalan Brig. Jend. H. Hasan Basri No. 1, Alalak Utara, Banjarmasin Utara, Banjarmasin, South Kalimantan 70125, Indonesia (Indonesia)
Afidah, Siti Nurul
, Biotechnology Master Study Program, University of Jember, Jember 68121, Indonesia; Center for Development of Advanced Sciences and Technology (CDAST), University of Jember, Jember 68121, Indonesia (Indonesia)
Agustien, Inyana Dwi
, Center for Development of Advanced Sciences and Technology (CDAST), University of Jember, Jember 68121, Indonesia (Indonesia)
Agustiyanti, Dian Fitria
, Research Centre for Genetic Engineering, National Research and Innovation Agency (BRIN) (Indonesia)
Ahmad, Harjono
Akiyama, Koichi
, Advanced Research Support Centre (ADRES), Ehime University, 3-5-7 Tarumi, Matsuyama, Ehime 790-8566, Japan (Japan)
Al Ahwani, Fuad
, Depertment of Biotechnology, Bogor Agricultural University, Jl. Raya Darmaga, Bogor, Indonesia
Al Haq, Aushia Tanzih
, Department of Biology, Faculty of Biology, Universitas Gadjah Mada, Yogyakarta, Indonesia (Indonesia)
Ali, Muhamad
Aliero, Adamu Aliyu
Alif, Iffan
, Stem Cell and Cancer Research (SCCR), Medical Faculty, Sultan Agung Islamic University (UNISSULA), Semarang 50112, Indonesia
Alimuddin, A.
(Indonesia)
Alimuddin, A.
Alimuddin, A.
, Department of Aquaculture, Faculty of Fisheries and Marine Sciences, Bogor Agricultural University, Bogor. (Indonesia)
Alisjahbana, Bachti
, Department of Internal Medicine, Faculty of Medicine, Universitas Padjadjaran, Hasan Sadikin Hospital, Jl. Pasteur No.38 Bandung, West Java 40161, Indonesia
Almaida, A.
, Centre for Isotopes and Radiation Application, BATAN, Indonesia (Indonesia)
Almi, Arief
, Department of Environmental Engineering, Limau Manis, Kec. Pauh, Kota Padang, Sumatera Barat 25175 (Indonesia)
AM, Supardjan
Amalia, Alfi Rizqi
, Master Student of Graduate Program of Faculty of Biology, Universitas Gadjah Mada, Yogyakarta, Indonesia, 55281 (Indonesia)
Amalina, Nur Dina
, Stem Cell and Cancer Research (SCCR), Medical Faculty, Sultan Agung Islamic University (UNISSULA), Semarang 50112, Indonesia; Pharmacy Study Program, Faculty of Mathematics and Natural Sciences, Universitas Negeri Semarang, Semarang 50229, Indonesia
1 - 25 of 1264 Items
1
2
3
4
5
6
7
8
9
10
>
>>
Past issues
---
---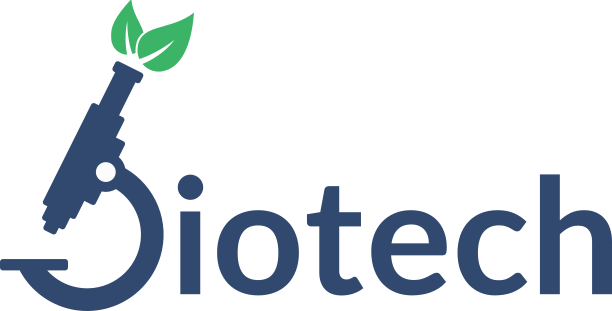 The Indonesian Journal of Biotechnology (print ISSN 0853-8654; online ISSN 2089-2241) is published by the Research Center for Biotechnology in collaboration with the Graduate School of Universitas Gadjah Mada. The content of this website is licensed under a Creative Commons Attribution-ShareAlike 4.0 International License, and attributable to Siti Nurleily Marliana and Joaquim Baeta. Built on the Public Knowledge Project's OJS 2.4.8.1 and designed by Joaquim Baeta.
View website statistics.