A B C D E F G H I J K L M N O P Q R S T U V W X Y Z All
N
Na'iem, Mohammad
, Faculty of Forestry, Gadjah Mada University, Yogyakarta, Indonesia (Indonesia)
Na'iem, Mohammad
, Faculty of Forestry, Gadjah Mada University, Bulaksumur, Yogyakarta
Na'iem, Muhammad
Nabila, Tsania Taskia
, Biotechnology Study Program, Faculty of Science and Technology, Universitas 'Aisyiyah Yogyakarta, Jl. Ringroad Barat No.63, Nogotirto, Gamping, Sleman, Daerah Istimewa Yogyakarta 55592, Indonesia (Indonesia)
Nadhira, Nur Elia
, Postgraduate Program of Master of Biotechnology, University of Jember, Jl. Kalimantan Tegalboto No.37, East Java 68121, Indonesia; Division of Biology Molecule and Biotechnology, Center for Development of Advanced Sciences and Technology, University of Je (Malaysia)
Nadifah, Fitri
, Program of Doctoral, Faculty of Biology, Universitas Gadjah Mada. Jl. Teknika Selatan, Yogyakarta 55281, Indonesia (Indonesia)
Nadifah, Fitri
, STIKES Guna Bangsa Jl. Ring Road Utara Condong Catur, Depok, Sleman Yogyakarta (Indonesia)
Naiem, Mohammad
, Faculty of Forestry, Universitas Gadjah Mada, Yogyakarta (Indonesia)
Naiem, Mohammad
(Indonesia)
Nakashima, Kinichi
, Laboratory of Molecular Neuroscience, Graduate School of Biological Sciences, Nara Institute of Science and Technology, 8916-5 Takayamacho, Ikoma, Nara, 630-0192 Japan (Japan)
Nandariyah, N.
, Sebelas Maret University, Surakarta (Indonesia)
Naoto, Ito
, United Graduate School of Veterinary Science, Gifu University, Japan
Napitupulu, Riswanto
, Faculty of Pharmacy Universitas Indonesia, Depok 16424, West Java, Indonesia (Indonesia)
Nasihun, Taufiqurrachman
, Department of Biochemistry, Medical Faculty, Sultan Agung Islamic University (UNISSULA), Kaligawe Raya Km.4 Semarang 50112, Indonesia (Indonesia)
Natasaputra, Lila
(Indonesia)
Natsuaki, Keiko T.
Nawangsari, Dwi Ana
Nawangsih, Abdjad Asih
, Department of Plant Protection, Faculty of Agricultural Technology, Bogor Agricultural University, Indonesia
Ndaong, Nemay Anggadewi
(Indonesia)
Ngadiman, N.
Ngadiman, N.
(Indonesia)
Ngadiman, N.
, Laboratory of Microbiology, Faculty of Agriculture, Gadjah Mada University, Yogyakarta, Indonesia
Nguyen, Bao Chau
, Department of Life Science, University of Science and Technology of Hanoi (USTH), Vietnam Academy of Science and Technology (VAST). 18 Hoang Quoc Viet, Cau Giay, Hanoi, Vietnam
Ni Nyoman, Ayu Dewi
, Department of Biochemistry, Faculty of Medicine, Udayana University, Jl. PB Sudirman, Denpasar 80232, Indonesia (Indonesia)
Nimchua, Thidarat
, Enzyme Technology Research Team, Biorefinery and Bioproduct Technology Research Group, National Center for Genetic Engineering and Biotechnology,113 Phahonyothin Road, Khlong Nueng, Khlong Luang, Pathum Thani 12120 (Thailand)
1 - 25 of 73 Items
1
2
3
>
>>
Past issues
---
---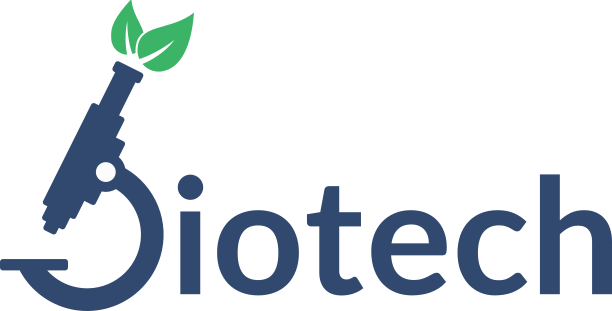 The Indonesian Journal of Biotechnology (print ISSN 0853-8654; online ISSN 2089-2241) is published by the Research Center for Biotechnology in collaboration with the Graduate School of Universitas Gadjah Mada. The content of this website is licensed under a Creative Commons Attribution-ShareAlike 4.0 International License, and attributable to Siti Nurleily Marliana and Joaquim Baeta. Built on the Public Knowledge Project's OJS 2.4.8.1 and designed by Joaquim Baeta.
View website statistics.