A B C D E F G H I J K L M N O P Q R S T U V W X Y Z All
B
Bachruddin, Zaenal
Bachtiar, Endang Winiati
Bachtiar, Indra
, Stem Cell Division, Stem Cell and Cancer Institute, Jl. A. Yani No. 2 Pulo Mas, Jakarta 13210 (Indonesia)
Bagale, Uday
, Department of Food and Biotechnology, South Ural State University, Russian Federation 454080 (Russian Federation)
Bagaskara, Sakti
, Pharmacy Undergraduate Student, Faculty of Health Science, University of Muhammadiyah Malang, East Java 65145, Indonesia (Indonesia)
Barage, Sagar Hindurao
, Amity Institute of Biotechnology (AIB), Amity University, Maharashtra Mumbai - Pune Expressway, Bhatan, Post-Somathne, Panvel, Mumbai. Maharashtra - 410206; Centre for Computational Biology and Translational Research, Amity University, Mumbai ‐ Pune Exp (India)
Barnard, Ross T.
, Biotechnology Program, School of Chemistry and Molecular Biosciences, The University of Queensland (Australia)
Basuki, Witono
, Center for Bioindustrial Technology, Agency for the Assessment and Application of Technology, Jakarta, Indonesia Faculty of Science and Technology, University of Al-Azhar Indonesia, Jakarta, Indonesia (Indonesia)
Basunanda, Panjisakti
, Faculty of Agriculture, Universitas Gadjah Mada, Yogyakarta, Indonesia (Indonesia)
Basunanda, Panjisakti
, Agronomy Department, Faculty of Agriculture, Universitas Gadjah Mada, Jalan Flora, Bulaksumur, Yogyakarta 55281 (Indonesia)
Behar, Chatarina
Berbudi, Afiat
, Department of Biomedical Sciences, Parasitology Division, Faculty of Medicine, Padjadjaran University, Bandung, Indonesia (Indonesia)
Berniyanti, Titiek
Bintang, Komang Mega Oka Sri
, Faculty of Biotechnology, University of Surabaya, Raya Kalirungkut, Kalirungkut, Surabaya 60293, Jawa Timur, Indonesia (Indonesia)
Biru, Teshome Geremew
, Department of Applied Biology, School of Applied Natural Science, Adama Science and Technology University (ASTU), Adama, Ethiopia (Ethiopia)
Boediono, Arief
, Department of Anatomy, Physiology, and Pharmacology, Faculty of Veterinary Medicine, Bogor Agricultural University (IPB University), Kampus IPB Dramaga, Bogor 16680 (Indonesia)
Boonsupthip, Waraporn
, Department of Food Science and Technology, Faculty of Agro‐Industry, Kasetsart University, Bangkok 10900, Thailand (Thailand)
Budiani, Asmini
, Indonesian Research Institute for Biotechnology and Bioindustry, Jalan Taman Kencana No. 1, Bogor, Jawa Barat 16128 (Indonesia)
Budiastra, I Wayan
, Department of Mechanical and Biosystem Engineering, IPB University, 16680, Dramaga, Indonesia (Indonesia)
Busscher, Henk J.
, Departement of BioMedical Engineering, University Medical Center Groningen and University of Groningen, Groningen, Netherlands
1 - 20 of 20 Items
Past issues
---
---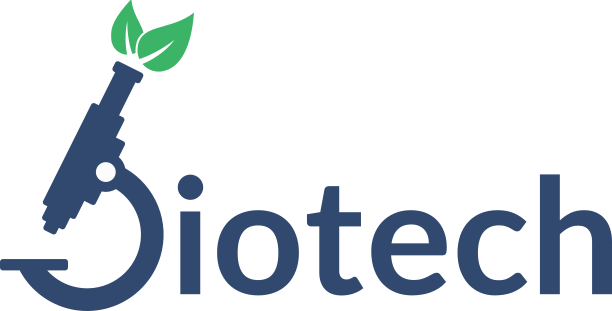 The Indonesian Journal of Biotechnology (print ISSN 0853-8654; online ISSN 2089-2241) is published by the Research Center for Biotechnology in collaboration with the Graduate School of Universitas Gadjah Mada. The content of this website is licensed under a Creative Commons Attribution-ShareAlike 4.0 International License, and attributable to Siti Nurleily Marliana and Joaquim Baeta. Built on the Public Knowledge Project's OJS 2.4.8.1 and designed by Joaquim Baeta.
View website statistics.