A B C D E F G H I J K L M N O P Q R S T U V W X Y Z All
F
Faatih, Mukhlissul
Fachiroh, Jajah
, Department of Histology and Cell Biology, Faculty of Medicine, Public Health and Nursing, Universitas Gadjah Mada, Jl. Farmako Sekip, Yogyakarta 55281, Indonesia (Indonesia)
Fadnurrahim, Aufa
, Pharmacy Undergraduate Student, Faculty of Health Science, University of Muhammadiyah Malang, East Java 65145, Indonesia (Indonesia)
Fahrudin, Mokhamad
, Faculty of Veterinary Medicine, Bogor Agricultural University, Bogor 16680, Indonesia
Fahrudin, Mokhamad
, Faculty of Veterinary Medicine, Bogor Agricultural University, Bogor 16680, Indonesia.Department of Animal Sciences, Reproductive Biology Research Unit, National Institute of Agrobiological Sciences, Tsukuba, Ibaraki 305-8602, Japan
Fahrurrozi, Fahrurrozi
, Indonesian Institute of Sciences (LIPI), Jalan Raya Bogor Km. 46, Cibinong, Jawa Barat 16119, Indonesia (Indonesia)
Faizal, Irvan
, Agency for Research Assessment and Application of Technology (BPPT), Serpong. (Indonesia)
Faizal, Muh. Disna
, Veterinary Science Study Program, Faculty of Veterinary Medicine, Universitas Gadjah Mada, Jalan Fauna 2 Karangmalang, Yogyakarta 55281, Indonesia (Indonesia)
Fanata, Wahyu Indra Duwi
, Department of Agrotechnology Faculty of Agriculture University of Jember, Jl. Kalimantan Tegalboto, Jember, Jawa Timur 68121, Indonesia; Center for Development of Advanced Science and Technology (CDAST) University of Jember, Jl. Kalimantan Tegalboto, Jemb (Indonesia)
Fanata, Wahyu Indra Duwi
, Department of Agrotechnology Faculty of Agriculture University of Jember, Jl. Kalimantan 37 Tegalboto, East Java 68121, Indonesia; Center for Development of Advanced Science and Technology (CDAST) University of Jember, Jl. Kalimantan 37 Tegalboto, East Ja (Indonesia)
Fanata, Wahyu Indra Duwi
, Postgraduate Program of Master of Biotechnology, University of Jember, Jl. Kalimantan Tegalboto No.37, East Java 68121, Indonesia; Division of Biology Molecule and Biotechnology, Center for Development of Advanced Sciences and Technology, University of Je (Indonesia)
Fardhani, Dinar Mindrati
(Indonesia)
Farida, Yuyun
Faridah, Eny
, Laboratory of Plant Physiology, Faculty of Forestry, Universitas Gadjah Mada, Bulaksumur Yogyakarta, Indonesia (Indonesia)
Fatchiyah, F.
, Departement of Biology, Faculty of Mathematic and Natural Science, Universitas Brawijaya, Malang (Indonesia)
Fatmawati, Intan
, School of Life Sciences and Technology, Institut Teknologi Bandung, Jl. Ganesha No. 10, Bandung, 40132, Indonesia
Fatmawati, Umi
, Graduate School of Bogor Agricultural University, Microbiology Study Program, Department of Biology, Faculty of Mathematics and Natural Sciences, Bogor (Indonesia)
Fatumi, Asruwaidah
, Laboratory of Biotechnology, Faculty of Biology, Universitas Gadjah Mada, Jalan Teknika Selatan, Sekip Utara, Yogyakarta 55281 (Indonesia)
Faulina, Sarah Asih
Fauziah, Nisa
, Department of Biomedical Sciences, Parasitology Division, Faculty of Medicine Universitas Padjadjaran, Jl. Raya Bandung‐Sumedang Km 21, Jatinangor, Sumedang, West Java 45363, Indonesia
Fauzıah, Nur Aini Dyah
, Department of Animal Science, Faculty of Agriculture, Universitas Sebelas Maret, Surakarta 57126, Indonesia (Indonesia)
Feranisa, Anggun
, Biotechnology Study Program, Graduate School, Universitas of Gadjah Mada, Yogyakarta, Indonesia Faculty of Dentistry, Islamic Universitas Sultan Agung, Semarang, Central Java, Indonesia (Indonesia)
Ferdiansyah, Ferdiansyah
, Dr. Soetomo General Academic Hospital, Surabaya, Jawa Timur 60286; Department of Orthopedic and Traumatology, Faculty of Medicine, Faculty of Medicine, Airlangga University, Surabaya, Jawa Timur 60132 (Indonesia)
Fibrianto, Yuda Heru
, Department of Physiology, Faculty of Veterinary Medicine, Universitas Gadjah Mada 55281, Indonesia (Indonesia)
Fibrianto, Yuda Heru
1 - 25 of 32 Items
1
2
>
>>
Past issues
---
---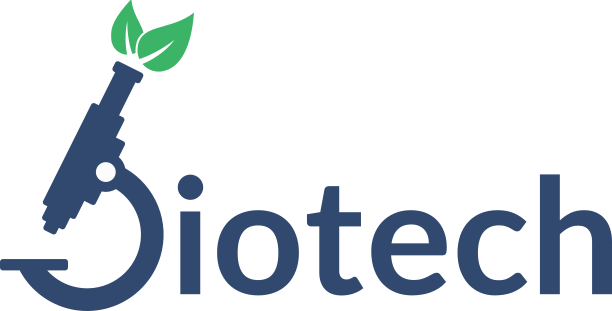 The Indonesian Journal of Biotechnology (print ISSN 0853-8654; online ISSN 2089-2241) is published by the Research Center for Biotechnology in collaboration with the Graduate School of Universitas Gadjah Mada. The content of this website is licensed under a Creative Commons Attribution-ShareAlike 4.0 International License, and attributable to Siti Nurleily Marliana and Joaquim Baeta. Built on the Public Knowledge Project's OJS 2.4.8.1 and designed by Joaquim Baeta.
View website statistics.