A B C D E F G H I J K L M N O P Q R S T U V W X Y Z All
A
Aman, Abu Tholib
, Department of Microbiology, Faculty of Medicine, Universitas Gadjah Mada, Yogyakarta (Indonesia)
Amanu, Surya
, Department of Microbiology, Faculty of Veterinary Medicine, Universitas Gadjah Mada, Yogyakarta 55281, Indonesia
Amelia, Jesslyn
, Department of Dermatology and Venereology, Faculty of Medicine, Public Health, and Nursing Universitas Gadjah Mada/Dr. Sardjito General Hospital, Yogyakarta 55281, Indonesia (Indonesia)
Andayani, Rina
, Department of Pharmacy, Faculty of Medicine, Hang Tuah University, Jalan Gadung No. 1, Komplek Barat RSAL dr. Ramelan, Surabaya 60111, Indonesia (Indonesia)
Andriyoko, Basti
, Department of Clinical Pathology, Faculty of Medicine, Universitas Padjadjaran, Hasan Sadikin Hospital, Jl. Pasteur No.38 Bandung, West Java 40161, Indonesia
Anggoro, Ridani Rino
, Biochemistry Research Division, Department of Chemistry, Institut Teknologi Bandung, Jalan Ganesha 10, Bandung 40132, West Java, Indonesia (Indonesia)
Anggraini, Dian
, Department of Biology, Faculty of Mathematics and Natural Sciences, Bogor Agricultural University (IPB University), Kampus IPB Dramaga, Bogor 16680 (Indonesia)
Anindita, Nosa Septiana
Anindyawati, Trisanti
, Research Centre for Biotechnology, Indonesian Institute of Sciences, Jalan Raya Jakarta-Bogor Km.46, Cibinong 16911, Indonesia (Indonesia)
Annisa, Annisa
, Trophical Biopharmaca Research Center, IPB University, Jl. Raya Dramaga, Kampus IPB Dramaga, Bogor 16680, Indonesia (Indonesia)
Anshory, Lutfi
, National Broodstock Centre for Shrimp and Mollusk, Abalone Hatchery Unit, Tigaron, Karangasem, Bali, Indonesia
Antonius, Sarjiya
, Research Center for Botany and Microbiology, Indonesian Institute of Sciences, Jalan Raya Bogor Km 46, Cibinong, Bogor 16911, Indonesia (Indonesia)
Anwar, Chairil
, Department of Parasitology, Faculty of Medicine, Sriwijaya University, Palembang, Indonesia (Indonesia)
Anwar, Syaiful
, Faculty of Animal Husbandry, Universitas Diponegoro, Semarang (Indonesia)
Aparamarta, Hakun Wirawasista
, Department of Chemical Engineering, Institut Teknologi Sepuluh Nopember, Jl. Teknik Kimia, Keputih, Kota Surabaya, Jawa Timur 60111 (Indonesia)
Apriasti, Retnosari
, Center for Development of Advanced Sciences and Technology (CDAST), University of Jember, Jl. Kalimantan No.37, Jember 68121 (Indonesia)
Apridamayanti, Pratiwi
, Faculty of Medicine, Universitas Tanjungpura, Jalan Prof. Hadari Nawawi, Pontianak 78121, Kalimantan Barat, Indonesia (Indonesia)
Apriliana, Pamela
, Research Center for Biotechnology, Indonesian Institute of Sciences (LIPI), Jl. LIPI, Cibinong, Bogor, Jawa Barat 16911, Indonesia
Apris, Bai
, Health offce of Timor Tengah Selatan District and Malaria Laboratory, Soe, Nusa Tenggara Timur Province, Indonesia (Indonesia)
Apritadila, Brilliant Kharisma
, Faculty of Pharmacy, Universitas Gadjah Mada, Jalan Sekip Utara, Yogyakarta 55281 (Indonesia)
Araki, Hiroyuki
Arfian, Nur
, Department of Anatomy, Faculty of Medicine, Public Health and Nursing,Universitas Gadjah Mada, Jalan Farmako, Sekip Utara, Sleman, Yogyakarta 55281, Indonesia (Indonesia)
Ariani, A.
Arianingrum, Retno
, Doctor Candidate, Biotechnology Study Program, Universitas Gadjah Mada, Yogyakarta, Indonesia Department of Chemistry Education, Faculty of Mathematics and Natural Science, Universitas Negeri Yogyakarta, Yogyakarta, Indonesia (Indonesia)
Arif Wibawa, Dionysius Andang
26 - 50 of 1121 Items
<<
<
1
2
3
4
5
6
7
8
9
10
>
>>
Past issues
---
---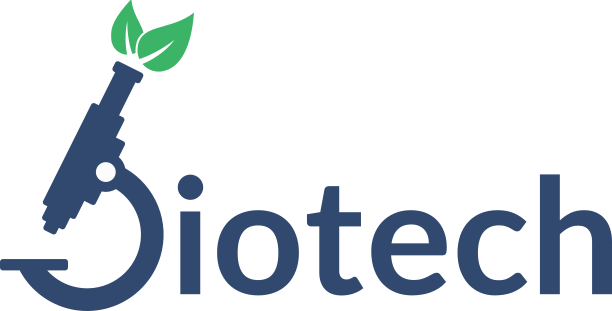 The Indonesian Journal of Biotechnology (print ISSN 0853-8654; online ISSN 2089-2241) is published by the Research Center for Biotechnology in collaboration with the Graduate School of Universitas Gadjah Mada. The content of this website is licensed under a Creative Commons Attribution-ShareAlike 4.0 International License, and attributable to Siti Nurleily Marliana and Joaquim Baeta. Built on the Public Knowledge Project's OJS 2.4.8.1 and designed by Joaquim Baeta.
View website statistics.