A B C D E F G H I J K L M N O P Q R S T U V W X Y Z All
Y
Yuniastuti, Ari
, Department of Biology, Faculty of Mathematics and Natural Sciences, Universitas Negeri Semarang, Sekaran Gunungpati, Semarang, Jawa Tengah 50229 (Indonesia)
Yuningrat, Ni Wayan
, Faculty of Mathematics and Natural Sciences, Universitas Pendidikan Ganesha, Jalan Udayana No.11 Singaraja, Bali 81116 (Indonesia)
Yusiati, Lies Mira
Yusiati, Lies Mira
, Faculty of Animal Science, Universitas Gadjah Mada, Yogyakarta (Indonesia)
Yusiati, Lies Mira
, Universitas Gadjah Mada, Jl. Fauna No. 3, Karang Gayam, Caturtunggal, Sleman, D.I. Yogyakarta 55281, Indonesia (Indonesia)
Yusuf, Muhammad
, Department of Chemistry, Faculty of Mathematics and Natural Sciences, Universitas Padjadjaran, Jl. Raya Bandung‐Sumedang Km 21, Jatinangor, Sumedang, West Java 45363, Indonesia; Research Center for Molecular Biotechnology and Bioinformatics, Universitas
Yuwantiningsih, Sri
, Biotechnology, Study Program, The Graduate School, Universitas Gadjah Mada, Yogyakarta, Indonesia (Indonesia)
Yuwita, Anita
, Research and Development Division, PT. Pakar Biomedika, Jl. Rancabentang No.12B Ciumbuleuit, Bandung, West Java 40142, Indonesia
Yuwono, Triwibowo
, Laboratory of Microbiology, Department of Agricultural Microbiology, Faculty of Agriculture, Universitas Gadjah Mada, Yogyakarta, Indonesia, 55281 (Indonesia)
Yuwono, Triwibowo
Z
Zanjabila, Sabighoh
, Research Center for Biotechnology, Indonesian Institute of Sciences, Jalan Raya Bogor KM.46, Cibinong, 16911, Indonesia (Indonesia)
Zilda, Dewi S.
, Research Center for Marine and Fisheries Product processing and Biotechnology Ministry of Marine Affairs and Fisheries, JL. KS Tubun Petamburan VI, Slipi, Jakarta Pusat 10260, Indonesia
Zulfin, Ummi Maryam
, Cancer Chemoprevention Research Center, Faculty of Pharmacy, Universitas Gadjah Mada (UGM), Sekip Utara, Yogyakarta 55281, Indonesia (Indonesia)
Zulkarnaini, Zulkarnaini
, Department of Environmental Engineering, Limau Manis, Kec. Pauh, Kota Padang, Sumatera Barat 25175 (Indonesia)
1251 - 1264 of 1264 Items
<<
<
46
47
48
49
50
51
Past issues
---
---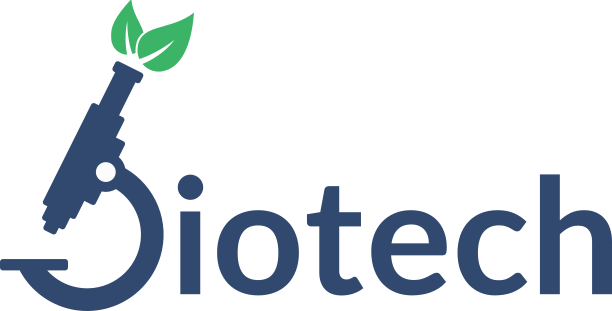 The Indonesian Journal of Biotechnology (print ISSN 0853-8654; online ISSN 2089-2241) is published by the Research Center for Biotechnology in collaboration with the Graduate School of Universitas Gadjah Mada. The content of this website is licensed under a Creative Commons Attribution-ShareAlike 4.0 International License, and attributable to Siti Nurleily Marliana and Joaquim Baeta. Built on the Public Knowledge Project's OJS 2.4.8.1 and designed by Joaquim Baeta.
View website statistics.